Welcome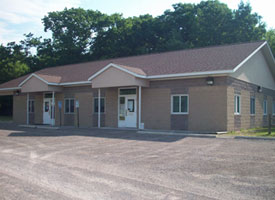 Garfield Township was organized on October 19, 1886, becoming the twelfth township of Bay County. Geographic area at time of organization:
Created from the western half of Fraser Township, township north 16, of range 3 east.
Petitioners for the new township were:
J.M. Reichard
Charles Fischer
Fred Schoof
J. Lourim
Jacob Dardas
The first township election was held April 4, 1887, electing the following officers:
Elof Johnson - Supervisor
Joseph H. Waldron - Clerk
Charles Johnson - Treasurer
Erick Erickson, James Potter - School Inspectors
Historical population:
1880: 301 residents
1894: 1,444 residents
1900: 1,656 residents
2000: 1,775 residents
Garfield road was the earliest constructed in the township. Constructed of stone it was durable and contributed to the development of the township's interior. Early post offices were located at Tebo and Crump. The Kawkawlin river extends into the southern portion of the township and was ready supply of water and access to the Saginaw Bay.
Crump, named after Congressman R.O. Crump, became the largest and busiest community in Garfield Township. Many sawmills being located there. The Kawkawlin River and major railroads lines were close by for hauling timber to mills where the wood was shaped and turned into a variety of domestic products. The postoffice opened there in 1898 with William R. Stevens as its first postmaster.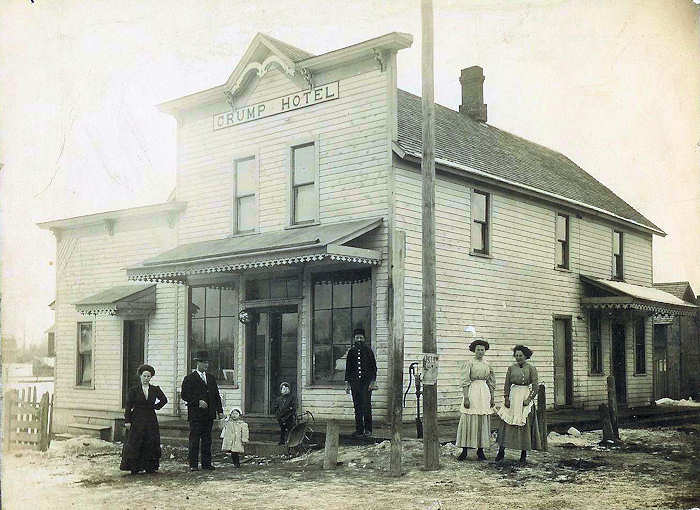 Crump Hotel - Donated by Carie Klumpp.